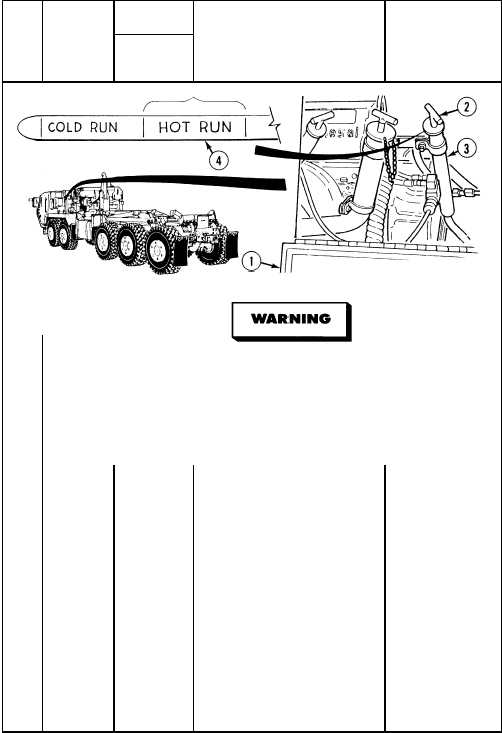 TM 9-2320-364-10
2-84     
Table 2-3.  Operator's Preventive Maintenance Checks
and Services (After) - CONT.
Location
Item
No.
Interval
Item to
Check/
Service
Procedure
Not Fully Mission
Capable if:
∑
Parking brake must be set before checking transmission fluid.
Failure to comply may result in injury to personnel.
∑
Transmission fluid may be hot and can cause severe burns.
NOTE
Ladder is required for the following check.
24
After
Transmis-
sion
Ensure temperature has reached
180 to 220 degrees F (82 to 104
degrees C).  With engine idling and
transmission in Neutral (N).
(a)  Open panel (1).
(b)  Remove dipstick (2) from
transmission fill and check tube (3)
and check oil level.  If oil level
registered in the HOT RUN
band (4), the quantity of oil in
transmission is safe for operating the
truck.  If it registers on or below
bottom line or above topline
(overfull) of HOT RUN band,
notify Unit Maintenance.
(

c)  Fill as required.  Shut off
engine.