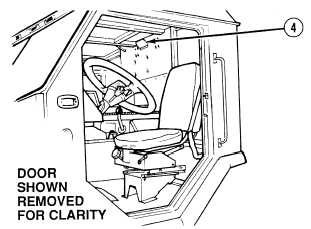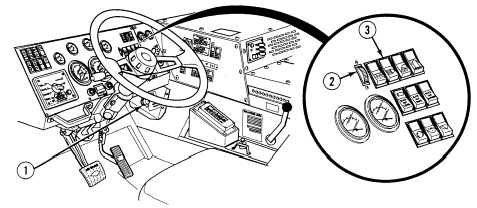 TM 9-2320-364-10
2-162     
2-14.  OPERATING LIGHTS.
a.
Turn the ignition switch (1) to ON position.
NOTE
·
The blackout lights switch must be in OFF position for  internal and
external lights to operate.
·
Use the rocker switches on the instrument panel to check  the
operation of the lights in Steps

b.

through

k.
b.
Turn rheostat switch (2) up or down to adjust brightness of instrument panel
lights.
c.
Push the dome light switch (3) down to turn dome light (4) ON, and up to
turn  dome light OFF.