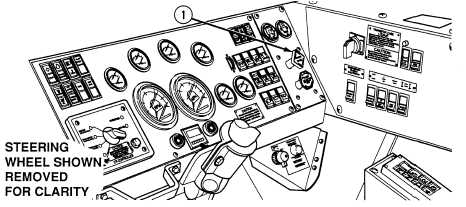 TM 9-2320-364-10
2-166     
2-15.  NORMAL STARTING.
Hydraulic selector switch must be in OFF position before
driving or hydraulic system could overheat causing damage to
equipment.
NOTE
For cold weather starting, refer to Para 2-50 Operate
Truck in Cold Environment +45 degrees F to –25 degrees
F (–7 degrees C to –32 degrees C) or Para 2-51 Operate
Truck in Extreme Cold Environment Below –26 degrees F
(–32 degrees C).
a.
Pull out the PARKING BRAKE control (1).