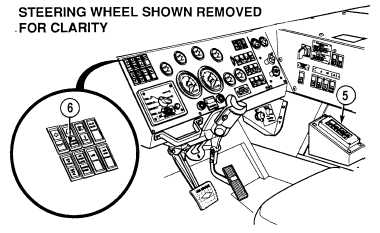 TM 9-2320-364-10
2-170     
2-15. NORMAL STARTING (CONT).
TRANS CHECK indicator will go off at engine start-up.  If
TRANS CHECK indicator remains on, transmission has a
problem that will not critically damage the transmission.
e.
Observe TRANS CHECK (6) and DO NOT SHIFT (5) indicators.  Refer to
Troubleshooting Symptoms Para 3-3 if DO NOT SHIFT or TRANS CHECK
indicators remain lit after engine is running.