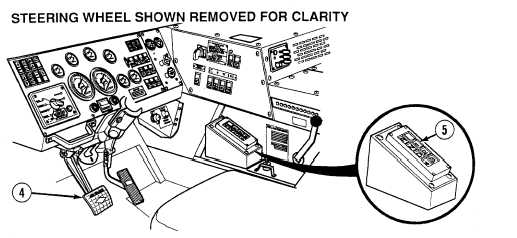 TM 9-2320-364-10
2-204     
2-21.  OPERATING ON STEEP GRADES (CONT).
Do not shift transmission into first gear while truck is moving.
Severe damage to drive line will result.
(3)
Apply the service brake pedal (4) and place the transmission selector (5) in
first gear if encountering an extreme grade (greater than 15 percent).  If
grades are less than 15 percent, all other gear selections are acceptable
while climbing.