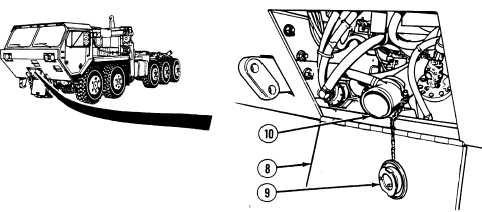 TM 9-2320-364-10
2-229
(3)
To run the coolant circulating pump from within cab, press the arctic heater
switch (7) to the ON position.
(4)
Open front access cover (8).
Do not allow heated parts of arctic heater to contact hoses and
wires of truck.  Failure to comply could result in injury to
personnel or damage to equipment.
(5)
To install the arctic heater into water jacket:
(a)
Remove the cover (9) from water jacket (10).