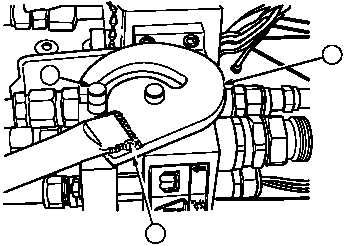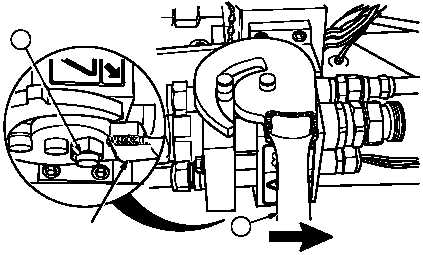 TM 9-2320-364-10
2-241
(e)
Align pins (8) in hook (9) of lever (4).
NOTE
There is not a power interface kit ON/OFF switch. The
power interface kit is operative when lever is rotated to
the locked position connecting male quick disconnect to
female quick disconnect with safety lock button locked
and when hydraulic selector switch is set to
CRANE/SRW.
(f)
Rotate lever (4) to locked (rear) position until safety lock button (3)
locks.
HANDLE SHOWN
MOVING TO
LOCKED POSITION
REAR
8
9
SAFETY LOCK BUTTON
(OUT) SHOWN IN
LOCKED POSITION
HANDLE
LOCKED
3
4
4