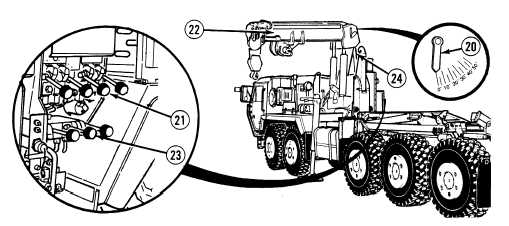 TM 9-2320-364-10
2-346     
2-30.  MATERIAL HANDLING CRANE (MHC) OPERATION
(MANUAL CONTROLS) (CONT).
Failure to extend mast fully before load is lifted may result
in mast cylinder seal damage.
(5)
Operate MAST control lever (23) in UP position until mast (24) is fully
extended and boom (22) is approximately in a horizontal position.
(6)
Move BOOM lever (21) until indicator (20) reads 0 degrees.