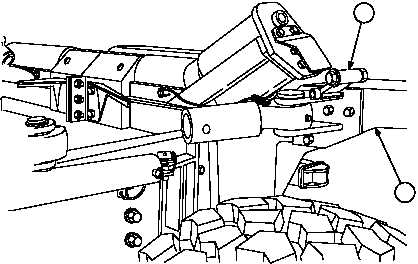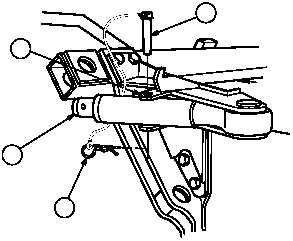 TM 9-2320-364-10
2-384     
2-32.  PREPARING PLS TRUCK FOR CONTAINER MODE (CONT).
Ensure fingers and hands are not between strut front and rear
halves.  Fingers and hands could become pinched during assembly
causing injury to personnel.
(11)
Rotate flip lock (15) up to hold slider arm (14).  Release slider arm.
(12)
Remove lock pin (16) and pin (17) from long strut (18) and strut bracket
(19).
15
14
16
17
18
19