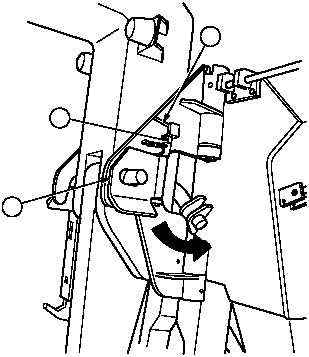 TM 9-2320-364-10
2-390     
2-32.  PREPARING PLS TRUCK FOR CONTAINER MODE (CONT).
NOTE
·
If ground is soft, jacking plate from truck BII or similar item
may be positioned under support leg pad to prevent lifting
frame from sinking in ground.
·
There are two flipper bracket lock plates on lifting frame.
Left side is shown.
(28)
Lift pin handle (29) and release pin (30).
(29)
Rotate flipper bracket lock plate (7) out to unlocked position and release pin
handle (29).
(30)
Ensure pin (30) is locked in flipper bracket lock plate (7).
(31)
Repeat Steps (28) through (30) for right side.
7
29
30