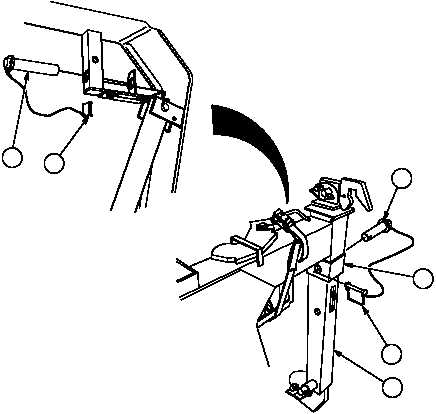 TM 9-2320-364-10
2-412     
2-33.  LOADING AND UNLOADING CONTAINER (82 INCHES
(208 CM) OR TALLER) TO PLS TRUCK USING LIFTING
FRAME (LF) (CONT).
NOTE
·
Refer to the lifting frame data plate for the proper configuration
needed for the height of each container being loaded.
·
There are two slide arms.  Right side shown.
(13)
Remove lock pin (9) and pin (10) from lifting frame (1) and slide arm (11)
upper hole.
(14)
Install pin (10) and lock pin (9) in stow position on lifting frame (1).
(15)
Repeat Steps (13) and (14) for left side.
10
9
1
11
10
9