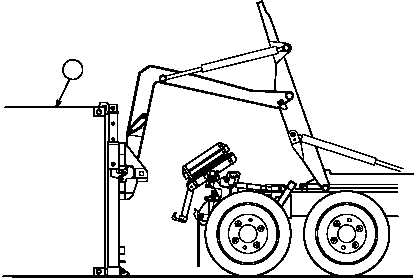 TM 9-2320-364-10
2-436     
2-33.  LOADING AND UNLOADING CONTAINER (82 INCHES
(208 CM) OR TALLER) TO PLS TRUCK USING LIFTING
FRAME (LF) (CONT).
Once truck's rear suspension has been relieved of container
load, do not continue in UNLOAD position as possibility of
jacking up the rear of truck with hook arm may occur and
damage to equipment may result.
NOTE
If container is extremely light or empty, it may be
necessary to place transmission range selector to Drive (D)
and allow truck to move out from under container.
(12)
Continue unloading until bottom of container (6) is on ground and rear
suspension is unloaded.
6