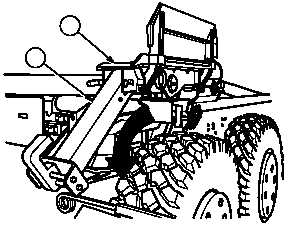 TM 9-2320-364-10
2-541
Ensure sliders are clear of debris and surfaces are properly
greased or damage to equipment may result.
NOTE
There are two rear sliders and container locks.  Right side
shown.
(21)
Rotate slider (19) so rear of slider faces down.
(22)
Ensure rear container lock (2) is in ready mode or down position
(Para 2-32).
(23)
Repeat Steps (21) and (22) for left side.
19
2