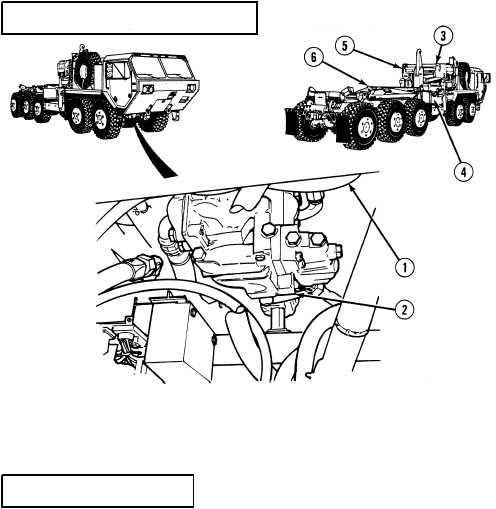 TM 9-2320-364-10
1-29
1-15.  HYDRAULIC SYSTEM.
Two hydraulic pumps mounted in front of the engine provide power for two separate
hydraulic systems.  The front pump (1) provides power for the steering system.  The rear
pump (2) provides power for the cooling fan (3), SRW (4), MHC (5) and LHS (6).  The
pumps are connected together and appear like one unit.
1-16.  AIR SYSTEM.
a.
Air Intake System.

The air intake system consists of a dry-type air cleaner (1),
ducts (2), turbocharger (3) and engine blower (4).