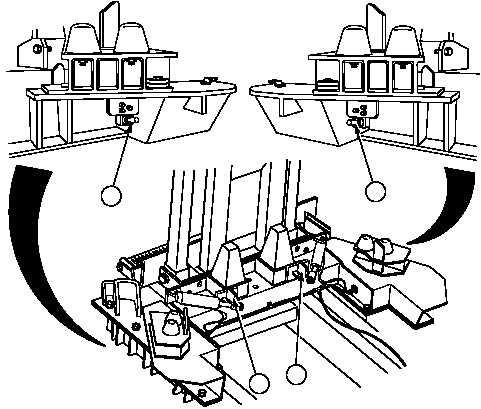 TM 9-2320-364-10
2-593
·
Flipper bracket and flipper bracket lock plate must be properly
locked to pivot pin before operating LHS to stow lifting frame.
Failure to comply could cause lifting frame to become unhooked
and cause injury or death to personnel.
·
Before stowing lifting frame on truck, ensure paddles are rotated
to engage position, bumper support rotated forward, slide arms
stowed and rear container locks are stowed on lifting frame.
NOTE
·
Paddles are properly positioned when air cylinders are fully
extended and paddles face towards front of truck.
·
Ensure paddles are properly positioned to engage lifting frame.
(70)
Operate air controls (47) to rotate paddles (48) to engaged position.
47
48
47
48