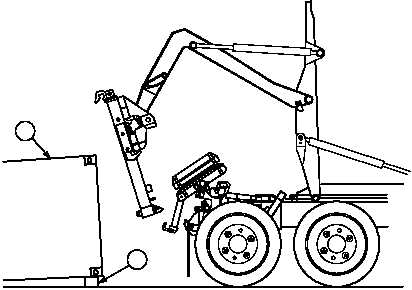 TM 9-2320-364-10
2-607
(33)
Attach lifting frame to container (4) following normal container loading
procedures, refer to applicable container (Para 2-33 through 2-36).
(34)
Raise container (4) end 12 in. (30 cm).
Do not put hands, arms or any body parts under container when
positioning chock blocks.  Failure to comply may result in injury or
death to personnel.
(35)
Remove and stow chock blocks (17).
NOTE
See loading and unloading container (Para 2-32 through
2-36) for additional instructions.
4
17