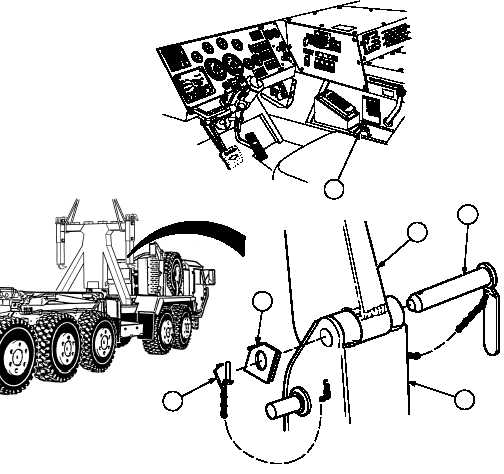 TM 9-2320-364-10
2-623
NOTE
The position LHS and lifting frame need to be in to access the hook
arm retaining pin will vary depending on the height of the operator.
(12)
Continue to hold joystick (14) to UNLOAD position until LHS hook arm
retaining pin (16) can be removed.
(13)
Release joystick (14).
(14)
Remove lock pin (17), retaining bracket (18) and LHS hook arm retaining
pin (16) from LHS hook arm (19) and hook (20).
16
STEERING
WHEEL SHOWN
REMOVED FOR CLARITY
14
17
18
19
20