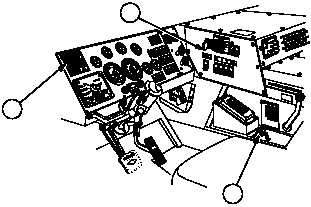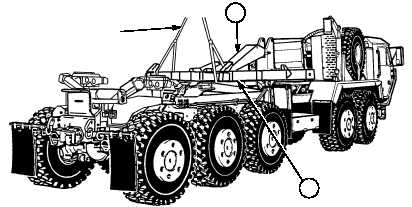 TM 9-2320-364-10
2-627
(3)
With the aid of an assistant and using lifting device, lift lifting frame (10) and
hook (20) off truck.
Engine speed must be at idle before using hydraulic selector
switch, or damage to equipment may result.
(4)
Start engine (Para 2-15).
(5)
Turn hydraulic selector switch (13) to AUTO.
(6)
Move joystick (14) to UNLOAD.  Hook arm will raise and begin to move
rearward.  LHS NO TRANS lamp (15) will illuminate to indicate hook arm
is up and load lock has been cleared.
STEERING
WHEEL SHOWN
REMOVED FOR CLARITY
14
13
15
10
20
LIFTING
DEVICE