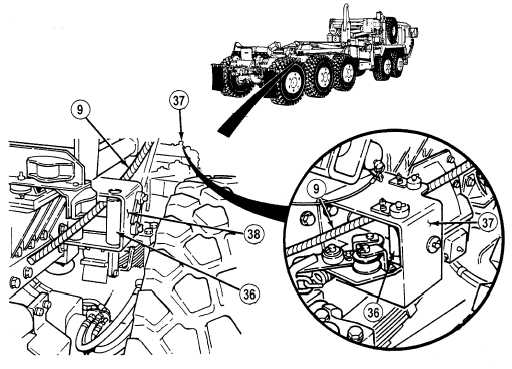 TM 9-2320-364-10
2-696     
2-45.  SELF-RECOVERY WINCH (SRW) (CONT).
Do not operate winch while personnel are working on or
around cable guides.  Severe injury to arms, hands, and
fingers may result if cable moves while working with cable
and cable guides.
NOTE
Do not place cable between tensioning pulleys at this
time.
(14)
Route the cable (9) between rollers (36) of both rear cable guides (37)
and (38).