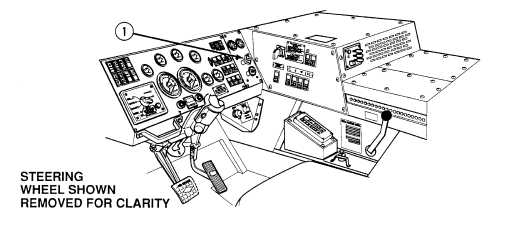 TM 9-2320-364-10
2-790     
2-57.  EMERGENCY PROCEDURES (CONT).
f.
Lowering the Flatrack During Complete Hydraulic Failure (Hydraulic
Release).
Ensure operator, objects and other personnel are clear of
LHS and truck during LHS operation or serious injury or
death could result to personnel.
NOTE
In event of hydraulic failure during loading or unloading,
load control valves fitted into system will stop LHS
operation.  To recover from this, solenoid valves are
operated which, when open, bypass cylinder load control
valves causing LHS to move under its own weight to load
or unload position.
(1)
Apply truck parking brakes (1).