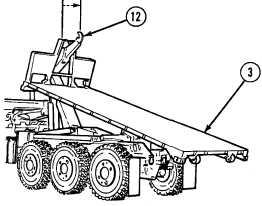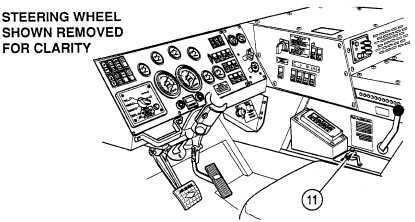 TM 9-2320-364-10
2-801
Personnel must stand clear of flatrack area during unloading
procedure or injury to personnel may result.
NOTE
Lift hook will raise with flatrack hookbar outside of lift
hook.  As the hookarm raises, the flatrack will move
rearward and engage the lift hook.
(n)
Move the joystick (11) to UNLOAD until the flatrack (3) engages the
lift hook (12).
(o)
Refer to standard loading and unloading procedures, (Para 2-29).