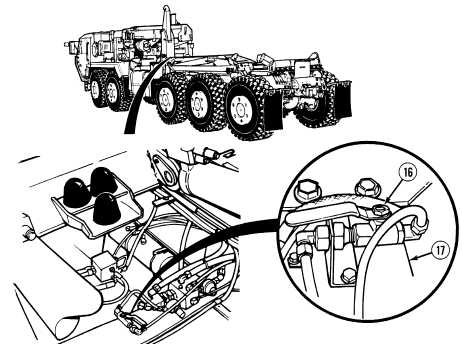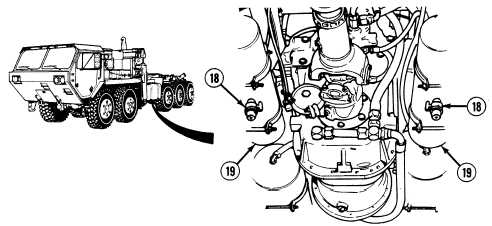 TM 9-2320-364-10
2-821
(11)
Shut OFF engine (Para 2-23).
(12)
Keeping LHS in this position, close ball valve (16) located on crossmember
(17) in front of Axle No. 3.
NOTE
Step (13) drains air from Axle No. 3 air bags.
(13)
Open drain valves (18) on both air tanks (19) (rear tank on each side of
truck).  Leave drain valves open.