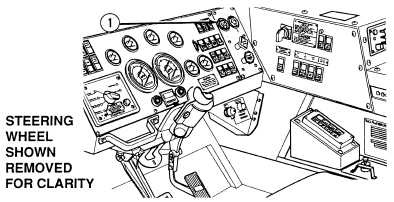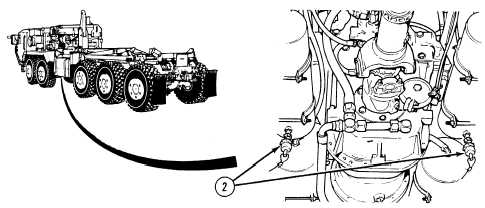 TM 9-2320-364-10
3-18     
Table 3-1.  Troubleshooting - CONT.
Malfunction
Test or Inspection
Corrective Action
AIR SYSTEM
1.
LOW AIR BUZZER SOUNDS AND LOW AIR INDICATOR LIGHT
IS ON.
Step 1.    Check air pressure gage (1).
·
If gage shows 75 psi (517 kPa) or more, but buzzer and light
are still on, notify Unit Maintenance.
·
If gage shows below 75 psi (517 kPa) and does not build up
after several minutes, go to Step 2.
Step 2.    Check that all five air reservoir petcocks (2) are closed.
·
Close all petcocks (2).  If buzzer and light are still on, go to
Step 3.