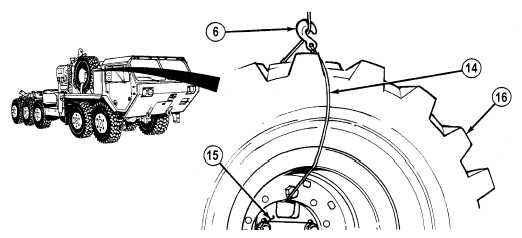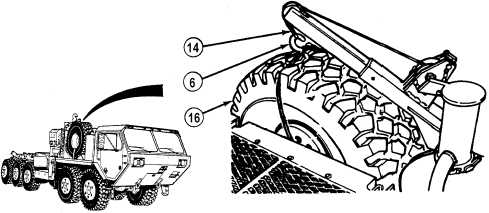 TM 9-2320-364-10
3-51
Do not allow cable to damage CTIS fittings on spare tire.
(10)
Route hook (6) and cable (14) through mount plate (15) and around spare
tire (16).
Ensure hook is connected at a point where rubber casing
covers cable or damage to cable may result.
(11)
Attach the hook (6) to the cable (14) above spare tire (16).