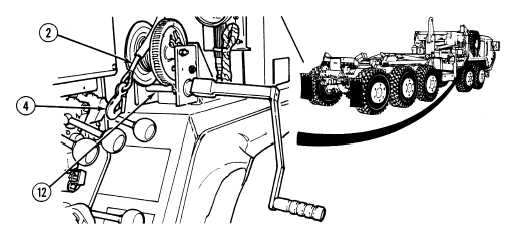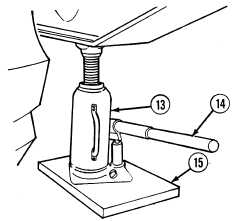 TM 9-2320-364-10
3-72     
3-5.  TIRE REPLACEMENT (CONT).
(8)
Attach hook (4) to winch (12) and wind up cable (2).
·
Jack is under heavy pressure, keep hand clear while lowering
jack slowly to avoid injury to personnel.
·
Do not lower jack too quickly as tire could fall causing serious
injury or death.
(9)
Lower truck to ground.
(10)
Remove jack (13), handle (14) and base plate (15) from under truck.