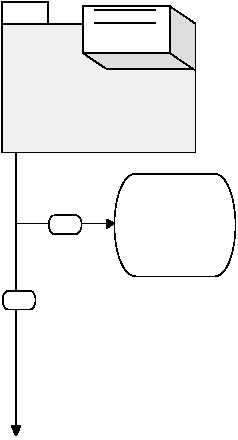 TM 9-2320-364-20-2
2-1780
5.  PARKING BRAKES ON AXLE NO. 3 DO NOT APPLY (CONT).
Parking brakes on Axles No. 4
and No. 5 operate correctly.
Both brakes on Axle No. 3 OK.
Air lines crimped.
Relay spring valve No. 1
faulty.
Air chambers faulty.
Brakes faulty.
KNOWN INFO
POSSIBLE PROBLEMS
TEST OPTIONS
REASON FOR QUESTION
Visual inspection.
YES
NO
Replace air lines
(Para 12-36 and see
schematic Fig 2-45).
Verify repair, go to
Step 6 of this Fault.
2.
Are air lines 2022, 2023, 2620
and 2075 free from crimps?
If air line 2620 is crimped, air
pressure required to apply
brakes will be cut off.  If air lines
between spring brake valve and
the relay spring valve are
crimped, air pressure will not be
exhausted and brakes can not
be applied.
WARNING
Read   WARNING
on Page 2-1781