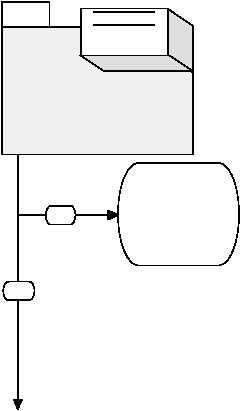 TM 9-2320-364-20-2
2-1798
7.  TRAILER SERVICE BRAKES DO NOT APPLY WHEN HAND BRAKE VALVE IS
OPERATED (CONT).
2.
Does hand brake valve
operate correctly?
Replace hand brake
valve (Para 12-46).
Verify repair, go to
Step 5 of this Fault.
YES
NO
Air lines free of crimps or leaks
and fittings, valves and
gladhand free of leaks.
Hand brake valve faulty.
Front double check valve
(middle) faulty.
Tractor protection valve faulty.
KNOWN INFO
POSSIBLE PROBLEMS
TEST OPTIONS
REASON FOR QUESTION
Hand brake valve test.
If the hand brake valve leaks or
fails closed, air pressure for
actuating trailer service brake
relay valves will not be available.
WARNING
Read   WARNING
on Page 2-1799