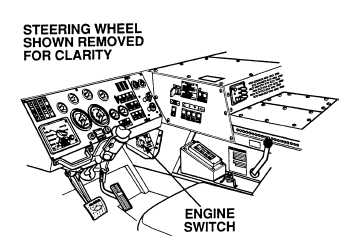 TM 9-2320-364-20-2
2-1889
(1)   Start engine (TM 9-2320-364-10).
(2)   Operate unloaded truck and apply
brakes at 20 mph (32 km/hr) on a flat
paved surface.
(3)   Measure distance required to stop
truck from point brakes were applied
to where truck stops.
(a)   If distance is greater than 30 ft
(9 m), fault not corrected.  Turn
OFF ENGINE switch and notify
DS Maintenance.
(b)   If distance is 30 ft (9 m) or less,
fault has been corrected.
(4)   Turn OFF ENGINE switch.
VERIFY REPAIR