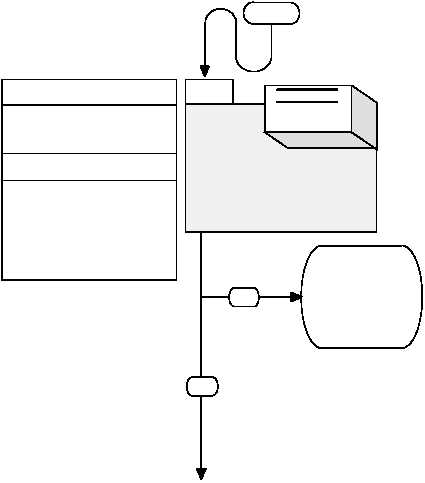 TM 9-2320-364-20-2
2-896     
10.  CODE 33:  OIL TEMPERATURE SENSOR INOPERATIVE.
INITIAL SETUP
1.
Notify DS
Maintenance.
START
YES
NO
"CHECK TRANS" light ON.
Transmission temperature gage
reads normal.
Temperature sensor resistance
incorrect.
Temperature sensor or wiring
shorted to ground inside
transmission.
Cab/transmission wire
harness faulty.
KNOWN INFO
POSSIBLE PROBLEMS
TEST OPTIONS
REASON FOR QUESTION
Resistance test.
If temperature sensor or wiring
to transmission ECU is faulty,
ATEC will register a Code 33
fault.
2-15.  ATEC TROUBLESHOOTING (CONT).
Tools and Special Tools
Tool Kit, General Mechanic's:  Automotive
(Item 74, Appendix G)
STE/ICE-R (optional) (Item 3, Appendix G)
Breakout Harness (Item 36, Appendix G)
Multimeter (Item 44, Appendix G)
Reader, Diagnostic (Item 53, Appendix G)
Equipment Condition
Engine OFF, (TM 9-2320-364-10)
Parking brake applied, (TM 9-2320-364-10)
Wheels chocked, (TM 9-2320-364-10)
Left rear skirt removed, (Para 17-34)
References
TM 9-2320-364-10
TM 9-4910-571-12&P
WARNING
Are 5K to 130K ohms
resistance measured at
transmission bulkhead
connector, terminals A
and P?
Read   WARNING
on Page 2-897