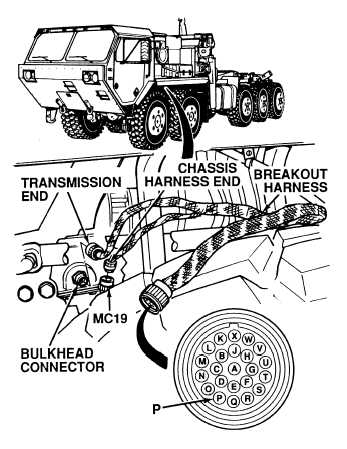 TM 9-2320-364-20-2
2-899
Is there continuity between
breakout harness, terminal P and a
known good ground?
(1)   If there is no continuity, notify DS
Maintenance.
(2)   If there is continuity, wiring inside
transmission and temperature
sensor is OK.
CONTINUITY TEST
Remove all jewelry such as rings, dog tags, bracelets, etc.  If jewelry or tools contact positive electrical
circuits, a direct short may result.  Damage to equipment, injury or death to personnel may occur.