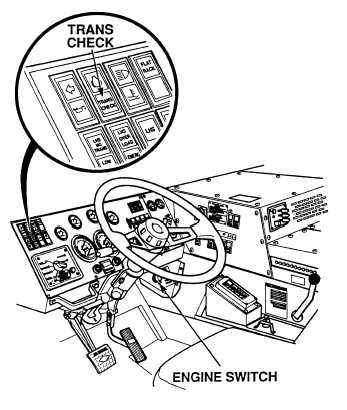 TM 9-2320-364-20-2
2-913
(1)   Start engine (TM 9-2320-364-10) and
observe CTL.
(a)   If CHECK TRANS light comes on
for about five seconds then goes
off, fault has been corrected.  
Perform Step (2) below.
(b)   If TRANS CHECK light comes on
and stays on after engine warms
up, perform Step (2) below and go
to Fault Index (Table 2-26).
(2)   Turn OFF ENGINE switch.
VERIFY REPAIR