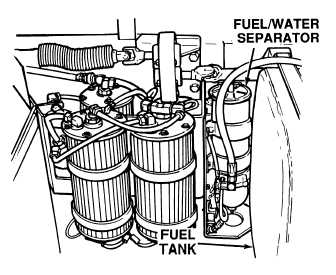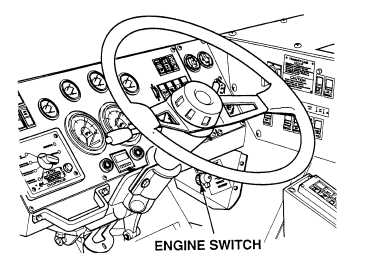 TM 9-2320-364-20-2
2-997
Check  fuel/water  separator  fuel  bowl  for
contamination.
(1)   If contaminated, drain
contaminated fuel from tank,
replace secondary fuel filter
(Para 4-13) and service or
replace fuel/water separator
filters (Para 4-15 or 4-17) and fill
fuel tank with clean fuel.
(2)   If fuel is not contaminated, fault is
not corrected.  Notify DS
Maintenance.
VISUAL INSPECTION
Fuel is very flammable and can explode easily.  To avoid serious injury or death keep flame away from
fuel and keep fire extinguisher within easy reach.
(1)   Start engine (TM 9-2320-364-10) and
allow to warm to normal operating
temperature 180

°

F to 230

°

F
(82

°

C to 110

°

C).
(a)   If engine does not exhaust
white smoke, fault has been
corrected.  Perform Step (2)
below.
(b)   If engine exhausts white
smoke, fault not corrected.  Turn
OFF ENGINE switch and notify
DS Maintenance.
(2)   Turn OFF ENGINE switch.
VERIFY REPAIR