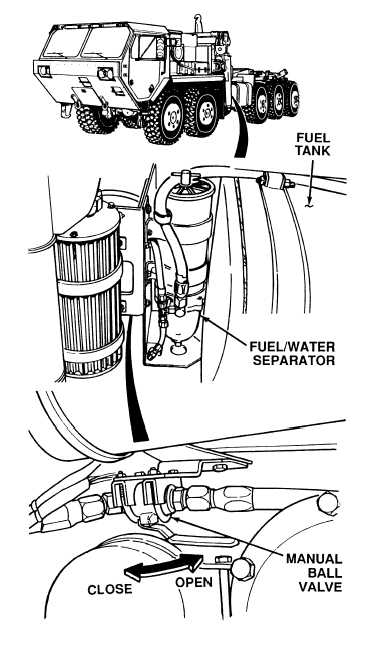 TM 9-2320-364-20-2
2-1051
Check fuel/water separator fuel bowl for
contamination.
(1)   If contaminated, drain
contaminated fuel from tank
(Para 4-8), replace secondary
fuel filter and fuel/water
separator filters (Paras 4-13
and 4-17), and fill fuel tank
with clean fuel.
(2)   If fuel is not contaminated, fault
is not corrected, notify DS
Maintenance.
VISUAL INSPECTION
Fuel is very flammable and can explode easily.  To avoid serious injury or death, keep fuel away from
open fire and keep fire extinguisher within easy reach when working with fuel.  Do not work on fuel
system when engine is hot.  Fuel can be ignited by hot engine.