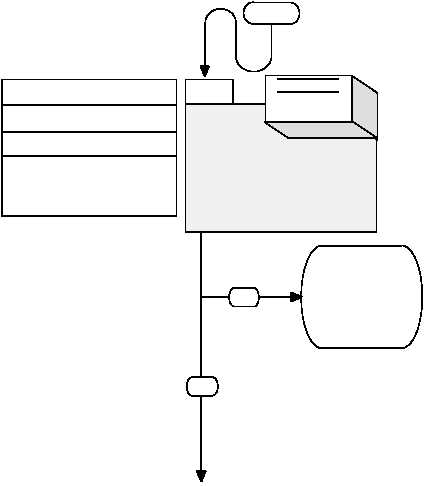 TM 9-2320-364-20-2
2-1098
1.  EXHAUST SYSTEM UNUSUALLY NOISY OR VIBRATES EXCESSIVELY
DURING ENGINE OPERATION.
INITIAL SETUP
1.
Tighten connection(s)
or replace leaking
components(s)
(Para 5-2 or 5-3).
Verify repair, go to
Step 3 of this Fault.
START
YES
NO
Nothing.
Muffler and exhaust tube loose
or leaking.
Aspirator hose, dust cup, and
exhaust stack loose or leaking.
KNOWN INFO
POSSIBLE PROBLEMS
TEST OPTIONS
REASON FOR QUESTION
Visual inspection.
Exhaust system will operate
with excessive noise or vibration
if exhaust tube and muffler are
loose or leaking.
2-19.  EXHAUST SYSTEM TROUBLESHOOTING (CONT).
Tools and Special Tools
Tool Kit, General Mechanic:  Automotive
(Item 74, Appendix G)
Equipment Condition
Engine OFF, (TM 9-2320-364-10)
Parking brake applied, (TM 9-2320-364-10)
Wheels chocked, (TM 9-2320-364-10)
Top engine access cover opened,
(TM 9-2320-364-10)
Right side noise panel removed, (Para 17-26)
Are the exhaust tube and
muffler secure and free from
damage?
WARNING
Read   WARNING
on Page  2-1099