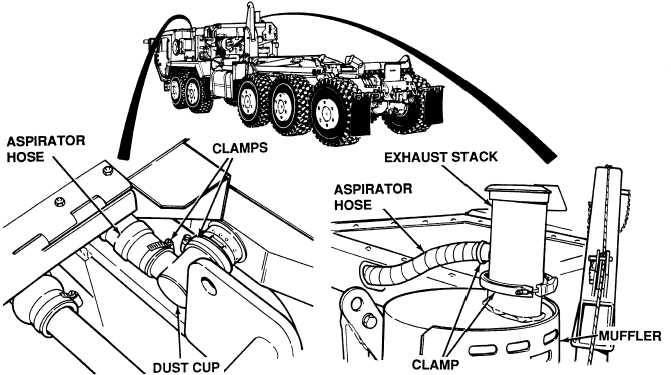 TM 9-2320-364-20-2
2-1101
Inspect aspirator hose, dust cup, and
exhaust stack for looseness and
exhaust leaks.
(1)   If components listed above are
loose or leaking, repair exhaust
system (Para 4-4, 4-7 or 5-2).
(2)   If components listed above have
no loose connections or leaks,
components are OK.
VISUAL INSPECTION
Allow engine to cool before performing maintenance on the muffler, exhaust pipe, exhaust manifold, or
turbocharger.  If necessary, use insulated pads and gloves, to avoid injury to personnel.
Do not touch hot exhaust system with bare hands; injury to personnel will result.