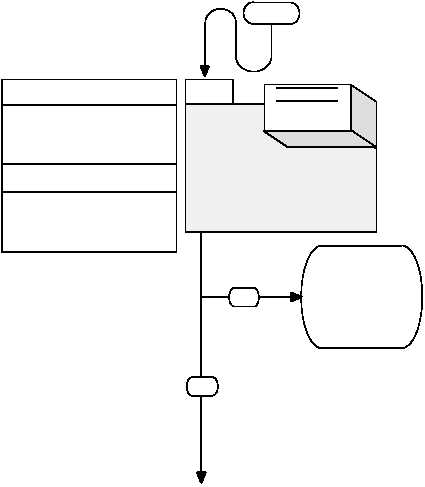 TM 9-2320-364-20-2
2-1168
3.  CTIS, LHS, CRANE AND HEATER DO NOT OPERATE.
INITIAL SETUP
NOTE
1.
Repair wire 1280 (see
schematic Fig 2-25)
or notify DS
Maintenance.
Verify repair, go to
Step 3 of this Fault.
START
YES
NO
22 to 28 vdc register on
24 vdc voltmeter indicating
wire 1281 is connected to
22 to 28 vdc.
Wire 1280 faulty.
Jumperwire between circuit
breakers CB19 and CB21
faulty.
KNOWN INFO
POSSIBLE PROBLEMS
TEST OPTIONS
REASON FOR QUESTION
Voltage test.
STE/ICE-R #89.
If 22 to 28 vdc are not present
on wire 1280 at CB21, none of
the 24 vdc circuits will
operate.
2-20.  ELECTRICAL SYSTEM TROUBLESHOOTING (CONT).
Tools and Special Tools
Tool Kit, General Mechanic's:  Automotive
(Item 74, Appendix G)
STE/ICE-R (optional) (Item 3, Appendix G)
Multimeter (Item 44, Appendix G)
Equipment Condition
Engine OFF, (TM 9-2320-364-10)
Parking brake applied, (TM 9-2320-364-10)
Wheels chocked, (TM 9-2320-364-10)
References
TM 9-2320-364-10
TM 9-4910-571-12&P
Are 22 to 28 vdc measured on
wire 1280 at circuit breaker
CB21 with ENGINE switch
turned ON?
All of the following systems are controlled by the 24 vdc bus: heater, differential lockup, axle lockup,
CTIS, LHS crane, chemical alarm, radio and gas particulate filter.
WARNING
Read   WARNING
on Page 2-1169