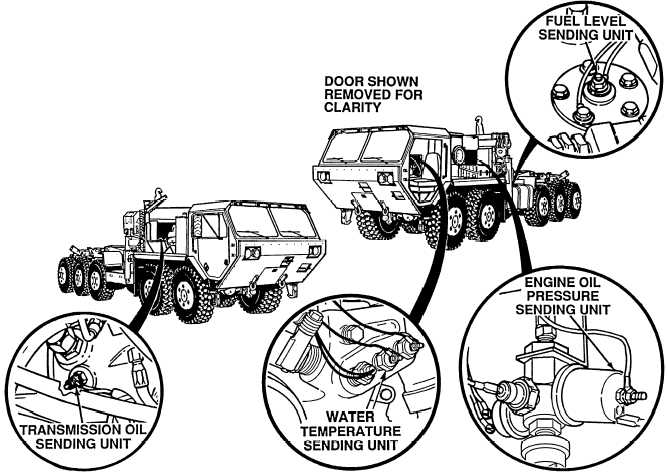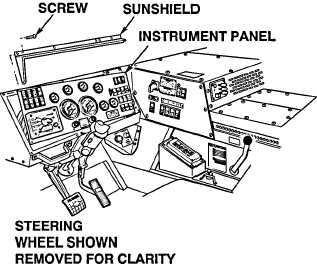 TM 9-2320-364-20-2
2-1185
(1)   Connect sensor wire to ground
using jumperwire.
(2)   Turn ON ENGINE switch
(TM 9-2320-364-10).
(3)   Observe gage needle for reading.
(a)   If gage does not have a full
scale deflection, replace gage
(Para 7-21).
(b)   If gage has a full scale
deflection, replace sending unit
(Para 4-11, 7-79, 7-80 or 7-81).
(4)   Turn OFF ENGINE switch.
(5)   Connect sending wire on suspect
sending unit.
(6)   Install instrument panel and
sunshield with ten screws.
(7)   Install cab engine access panel
(Para 17-24).
GAGE OPERATION TEST
Remove all jewelry such as rings, dog tags,
bracelets, etc.  If jewelry or tools contact
positive electrical circuits, a direct short
may result.  Damage to equipment, injury or
death to personnel may occur.