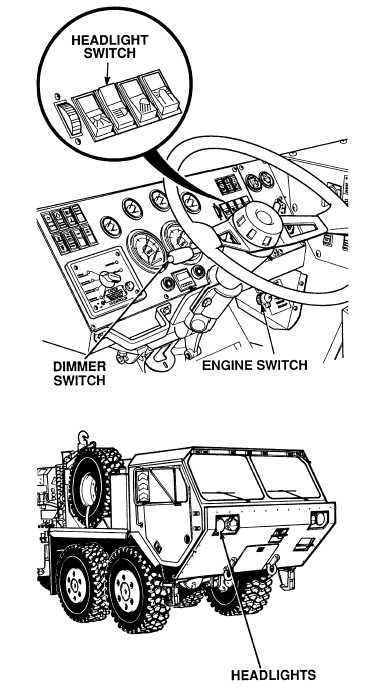 TM 9-2320-364-20-2
2-1229
(1)   Turn ON ENGINE switch
(TM 9-2320-364-10).
(2)   Turn on headlight switch.
(3)   Set dimmer switch on low beam.
(4)   Inspect both headlights for operation.
(a)   If both headlights fail to operate,
fault is between circuit breaker
CB1 and headlights.  Turn OFF
ENGINE switch and go to Step 4
of this Fault.
(b)   If one headlight operates, fault is
between faulty headlight lamp
and wire 1006 first splice.  Turn
OFF ENGINE switch and go to
Step 2 of this Fault.
VISUAL INSPECTION