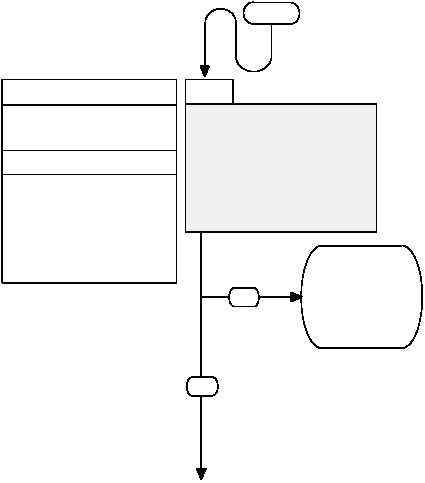 TM 9-2320-364-20-2
2-1256
12.  TAILLIGHT(S) DO NOT OPERATE.
INITIAL SETUP
NOTE
1.
Go to Step 6 of this
Fault.
START
YES
NO
Headlights operate indicating
10 to 14 vdc to headlight
switch.
Taillight lamp faulty.
Taillight wire 1008 faulty.
Wire 1435 faulty.
Rear composite light faulty.
Wire 1292 faulty at splice to
headlight switch.
Headlight switch faulty.
Wire 1008 faulty.
KNOWN INFO
POSSIBLE PROBLEMS
TEST OPTIONS
REASON FOR QUESTION
Visual inspection.
Fault is common to both tail-
lights, if neither taillight
operates.
2-20.  ELECTRICAL SYSTEM TROUBLESHOOTING (CONT).
Tools and Special Tools
Tool Kit, General Mechanic's:  Automotive
(Item 74, Appendix G)
STE/ICE-R (optional) (Item 3, Appendix G)
Multimeter (Item 44, Appendix G)
Equipment Condition
Engine OFF, (TM 9-2320-364-10)
Parking brake applied, (TM 9-2320-364-10)
Wheels chocked, (TM 9-2320-364-10)
References
TM 9-2320-364-10
TM 9-4910-571-12&P
Materials/Parts
Preformed Packing (Item 224, Appendix F)
Lockwasher (Item 168, Appendix F)
Does at least one taillight
operate?
The following troubleshooting procedures cover the left taillight, but they apply to both taillights.