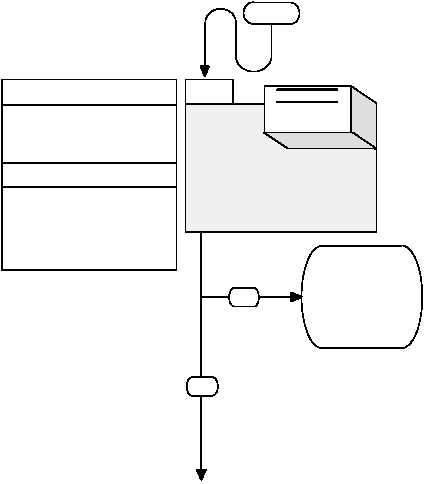 TM 9-2320-364-20-2
2-834     
3.  CODE 14:  FORWARD PRESSURE SWITCH INOPERATIVE.
INITIAL SETUP
1.
False code 14.  
Verify repair, go to
Step 4 of this Fault.
START
YES
NO
"CHECK TRANS" light ON.
"DO NOT SHIFT" light OFF.
Circuit breakers not tripped.
May also have a code 32.
False code 14.
Short/open circuit in forward
pressure switch circuit inside
transmission.
Cab/transmission wire harness
faulty.
KNOWN INFO
POSSIBLE PROBLEMS
TEST OPTIONS
REASON FOR QUESTION
False code 14 test.
DDL reader range SEL, Range
ATT, FWD PRESS, and REV
PRESS checks.
DDR test.
If both forward and reverse
direction signals are present
when in Reverse (R), or no
direction signal is present when
in Drive (D), and engine is
running at 1300 rpm, ATEC will
register a code 14 fault.
2-15.  ATEC TROUBLESHOOTING (CONT).
Tools and Special Tools
Tool Kit, General Mechanic's:  Automotive
(Item 74, Appendix G)
STE/ICE-R (optional) (Item 3, Appendix G)
Breakout Harness (Item 36, Appendix G)
Multimeter (Item 44, Appendix G)
Reader, Diagnostic (Item 53, Appendix G)
Equipment Condition
Engine OFF, (TM 9-2320-364-10)
Parking brake applied, (TM 9-2320-364-10)
Wheels chocked, (TM 9-2320-364-10)
Left rear skirt removed, (Para 17-34)
References
TM 9-2320-364-10
TM 9-4910-571-12&P
Does CHECK
ENGINE light
come ON when truck brakes
are applied while
transmission is in Drive (D)
and engine is running at 1300
rpm?
WARNING
Read   WARNING
on Page 2-835