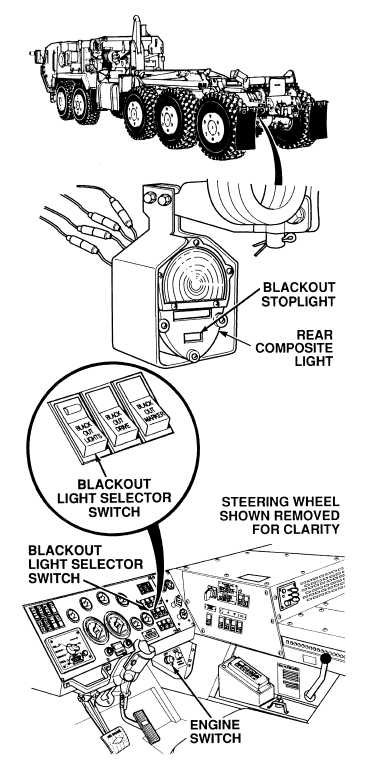 TM 9-2320-364-20-2
2-1371
(1)   Start engine and build air pressure
to 125 psi (861 kPa)
(TM 9-2320-364-10).
(2)   Turn on BLACKOUT LIGHTS
selector switch.
(3)   While assistant applies brake pedal,
observe blackout stoplights operation.
(a)   If both blackout stoplights fail to
operate, fault is between blackout
service select switch and
connector MC78, terminal B.  
Perform Steps (4) and (5) below
and go to Step 5 of this fault.
(b)   If one of the blackout stoplights
operates, perform Steps (4) and
(5) below and go to Step 2 of
this Fault.
(4)   Release brake pedal.
(5)   Turn OFF ENGINE switch.
VISUAL INSPECTION