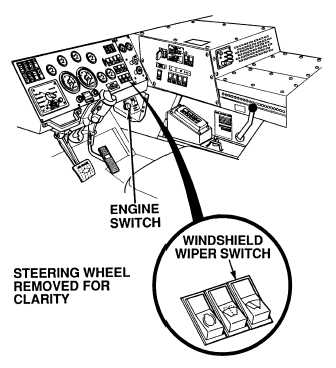 TM 9-2320-364-20-2
2-1441
(1)   Turn ON ENGINE switch
(TM 9-2320-364-10).
(2)   Set windshield wiper switch to low
and high position.
(a)   If windshield wipers do not
operate at low and high speed,
fault not corrected.  Perform
Steps (3) and (4) below and notify
DS Maintenance.
(b)   If windshield wipers operate at low
and high speed, fault has been
corrected.
(3)   Turn off windshield wiper switch.
(4)   Turn OFF ENGINE switch.
VERIFY REPAIR