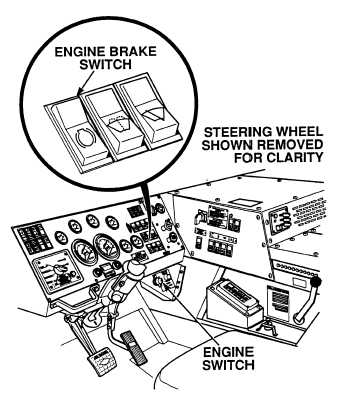 TM 9-2320-364-20-2
2-1481
(1)   Start engine (TM 9-2320-364-10).
(2)   Set engine brake switch to low
position.
(3)   Drive truck and allow engine brake
to apply.
(a)   If engine brake does not operate,
fault not corrected.  Turn OFF
ENGINE switch and notify DS
Maintenance.
(b)   If engine brake operates, fault
has been corrected.
(4)   Turn OFF ENGINE switch.
VERIFY REPAIR