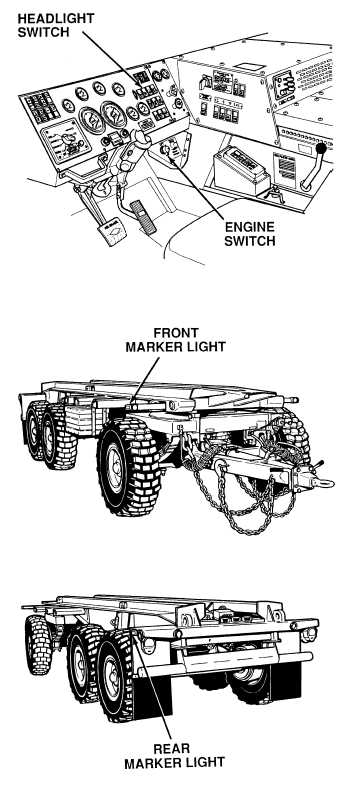 TM 9-2320-364-20-2
2-1535
(1)   Connect 24 vdc cable to truck and
trailer (TM 9-2330-385-14).
(2)   While assistant turns ON ENGINE
switch, observe trailer marker lights
(TM 9-2320-364-10).
(a)   If trailer marker lights do not
operate, fault not corrected.
Perform Steps (3) through (5)
below and notify DS Maintenance.
(b)   If trailer marker lights operate,
fault has been corrected.
(3)   Turn off headlight switch.
(4)   Turn OFF ENGINE switch.
(5)   Disconnect 24 vdc cable from truck
and trailer.
VERIFY REPAIR