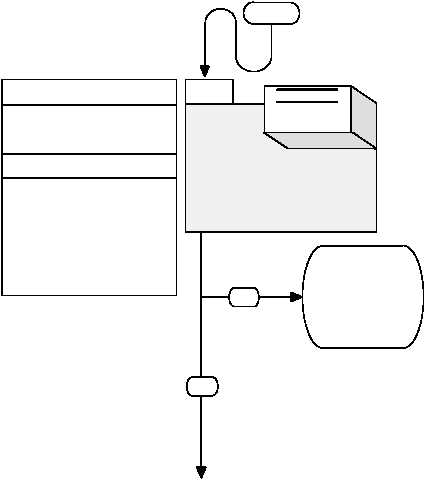 TM 9-2320-364-20-2
2-1586
49.  HEATER DOES NOT OPERATE OR WILL NOT CHANGE SPEEDS.
INITIAL SETUP
1.
Go to Step 5 of this
Fault.
START
YES
NO
Cooling fan operation normal
indicating 24 vdc supplied to
EPAC from CB15.
FAN control switch faulty.
Heater wire harness faulty.
Heater resistor faulty.
Wire 1082 faulty.
Rectifier M81 faulty.
Wire 1082 faulty.
Orange wire faulty.
Heater ground faulty.
Heater motor faulty.
KNOWN INFO
POSSIBLE PROBLEMS
TEST OPTIONS
REASON FOR QUESTION
Audible inspection.
If heater operates at only one
speed, fault is in FAN control
switch, heater resistor, or wire
harness.
2-20.  ELECTRICAL SYSTEM TROUBLESHOOTING (CONT).
Tools and Special Tools
Tool Kit, General Mechanic's:  Automotive
(Item 74, Appendix G)
STE/ICE-R (optional) (Item 3, Appendix G)
Multimeter (Item 44, Appendix G)
Equipment Condition
Engine OFF, (TM 9-2320-364-10)
Parking brake applied, (TM 9-2320-364-10)
Wheels chocked, (TM 9-2320-364-10)
References
TM 9-2320-364-10
TM 9-4910-571-12&P
Materials/Parts
Lockwasher (6) (Item 182, Appendix F)
Does heater operate at least
at one speed?
WARNING
Read   WARNING
on Page 2-1587