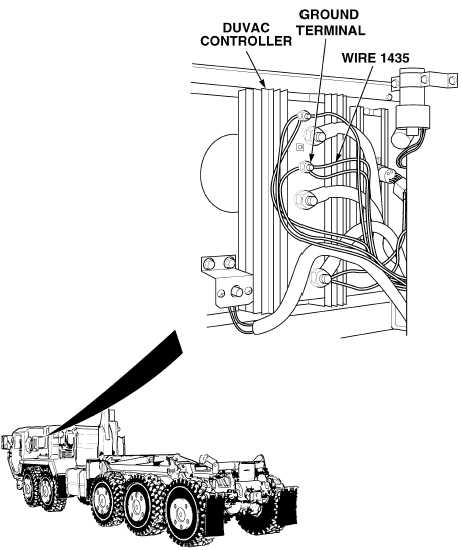 TM 9-2320-364-20-2
2-1619
(1)   Remove nut,
1435 from DUVAC
terminal.  Discard
(2)   Set multimeter select
(3)   Is there continuity
1435 and a known
(a)   If there is no
1435 (see
(b)   If there is
is OK.
(4)   Install wire 1435 on
controller ground
lockwasher and nut
CONTINUITY
Remove all jewelry such as rings, dog tags, bracelets, etc.  If jewelry or tools contact positive electrical
circuits, a direct short may result.  Damage to equipment, injury or death to personnel may occur.
1435 wire being tested
mounting bracket.
Tag and mark all wires
NOTE