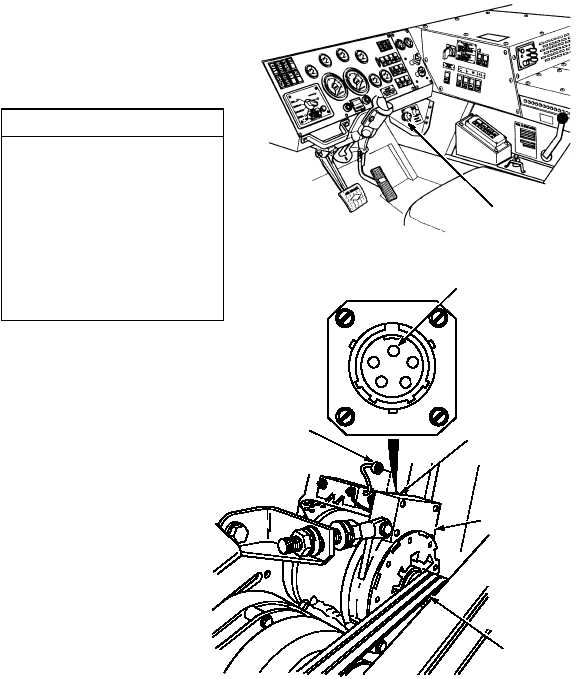 TM 9-2320-364-20-2
2-1659
(1)  Remove voltage regulator connector
from alternator connector.
(2)  Position positive (+) multimeter lead
to socket in position "A" on alternator
connector.
(3)  Position negative (–) multimeter lead
to a known good ground.
(a)  If 22 to 28 vdc are present,
replace voltage regulator
(Para 7-8).
(b)  If 22 to 28 vdc are not present,
replace alternator (Para 7-3).
(4)  Connect voltage regulator connector
to alternator connector.
VOLTAGE TEST
Remove all jewelry such as rings, dog tags, bracelets, etc.  If jewelry or tools contact positive electrical
circuits, a direct short may result.  Damage to equipment, injury or death to personnel may occur.
STEERING WHEEL SHOWN
REMOVED FOR
CLARITY
ENGINE
SWITCH
C
E
D
B
A
SOCKET "A"
REGULATOR
CONNECTOR
VOLTAGE
REGULATOR
ALTERNATOR
CONNECTOR
ALTERNATOR
ALTERNATOR
PULLEY