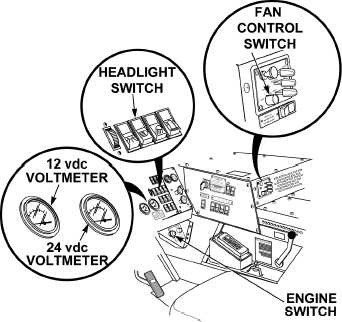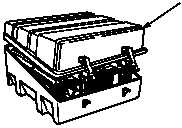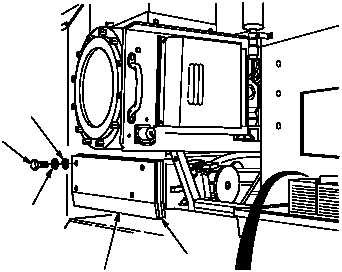 TM 9-2320-364-20-2
2-1669
(1)   Start engine and turn on headlights
and heater (TM 9-2320-364-10).
(a)   If 13-14 vdc are not indicated on
12 vdc voltmeter, fault not
corrected.  Perform Step (2)
below and notify supervisor.
(b)   If 13-14 vdc are indicated on 12
vdc voltmeter, fault has been
corrected.
(2)   Turn off heater, headlights and engine.
(3)   Install rubber and left front noise panel
with four screws, lockwashers
and washers.
(4)   Install battery box cover.
VERIFY REPAIR
WASHER
LOCKWASHER
SCREW
PANEL
RUBBER
BATTERY
BOX COVER