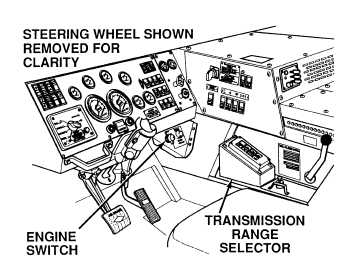 TM 9-2320-364-20-2
2-1687
(1)   Start engine (TM 9-2320-364-10).
(2)   Operate truck, shifting transmission
throughout selection range.
(a)   If transmission will not shift, slips
into and out of gear or does not
respond to shift selector key pad,
fault not corrected.  Turn OFF
ENGINE switch and notify DS
Maintenance.
(b)   If transmission operates normally,
fault has been corrected.
(3)   Turn OFF ENGINE switch.
VERIFY REPAIR