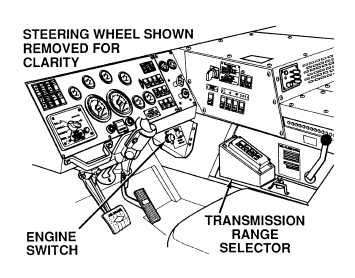 TM 9-2320-364-20-2
2-1699
(1)   Start engine (TM 9-2320-364-10).
(2)   Operate truck, shifting transmission
throughout selection range.
(a)   If transmission continues to shift
at too high or too low of a speed,
fault not corrected.  Turn OFF
ENGINE switch and notify DS
Maintenance.
(b)   If transmission operates normally,
fault has been corrected.
(3)   Turn OFF ENGINE switch.
VERIFY REPAIR